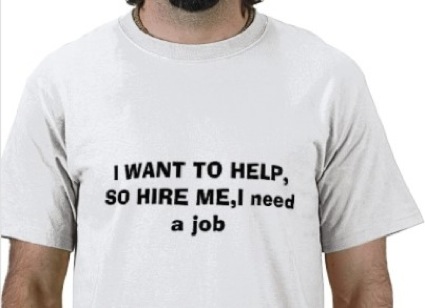 salam....
if u olzzz tgk gmbr mst korg kata minah ni dah desperate kot, and the answer is YES. i'm desperate and really need a job.
why i need a job???
at this age, am i still have to ask the money from my parent? nope rite...
i have my own kehendak yg mesti dipenuhi like i want my own assets eg: car, house and the money...
of course, one day i will marry,(Insya Allah, jika Allah mempertemukan jodoh ku), so i need to kumpul the duit maaaa, igt senang ke nk kawen, juz g kusus kawen, cari wali, saksi n of kos suami la, kalu xda suami, x menikah jawabnye kan...seme tu kna DUIT k..
as a daughter, mesti la aku nk berbakti kepada org tua aku yg dah banyak berjasa, yg dah melabur byk usaha dan duit...bkn sikit wooooo, dari jaman aku kicik2 smpai dah cun melecun ni, byk sey duit yg kuar... so nk la aku bg dorg merasa duit aku lak kn...
ni lg satu reason, nk byr LOAN lol.....manyak2 loan dh ni...dgn MARA n PTPTPU lg... nasin MARA leh potongan, so ringan skit, tp tu la, dlm RM5k gak tu balance...adeiiiii, botak bulu mata aku ni ha

rase2 nye ni la kot reason yg aku boley fikir buat masa skrg...nati la if dpt idea baru aku edit..hehehe, tu pun kalu rajin la...
yg aku nk ckp nye the main checkpoint, aku betul2 nk keje..... wahai employar2 di luar sana, bagi la sy keje di sykt anda, servis keje sy tip top.... di jamin halal n xda rasuah pnya..huhu...
ape yg aku dah melalut ni...oh aku sguh stresss